From Tiling a Bathroom to Full Bathroom Renovations we have been transforming Sydney bathrooms for 20 years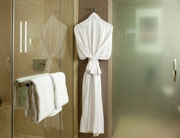 Since 1991, Avante Bathroom Renovations have been well and truly 'wowing' Sydney with the quality, scope and creativity of our bathroom designs. A fully licenced renovator (Licence # 23082C) and a HIA Member, Avante works its magic throughout greater Sydney. Our reputation has been forged on a number of factors: the sheer delight of our modern designs (created in house); the competitiveness of our quotes; the impeccable standard of our finish; the meticulous accuracy of our craftsmen; the genuinely friendly professionalism of our staff and contractors; and perhaps above all else, our infectious enthusiasm for first class bathroom renovations. These attributes combine to make us Sydney 's leader in bathroom renovations.
Avante Bathroom Renovations can do everything from the simplest installation to the most complex bathroom renovation. In fact we do more than bathroom installations – we offer complete packages and can project manage everything from conception right through to completion, all with our trade mark attention to the finest detail. We have access to a large network of suppliers and are proudly affiliated with two like-minded companies, Kenwood Kitchens and Tile Living.
From Tiling a Bathroom to a complete renovation, it's all about service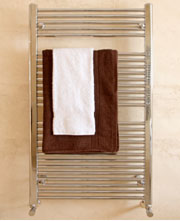 We thrive on challenges and delight in giving our valued clients precisely what they asked for… and then some! We are renowned for adding those special finishing touches. Designing a bathroom can be challenging, however with your valuable input and our vast bathroom designing experience, skill and innovative ideas, it will all come together beautifully. Using the very latest CAD 3D software, our designers can even give you a special preview of your brand new bathroom. And at Avante Bathroom Renovations you can be assured that the person who designs your bathroom will be right there at the completion. For more information, or a 100% obligation free quotation, please call Avante Bathroom Renovations now on 1300 50 13 50.